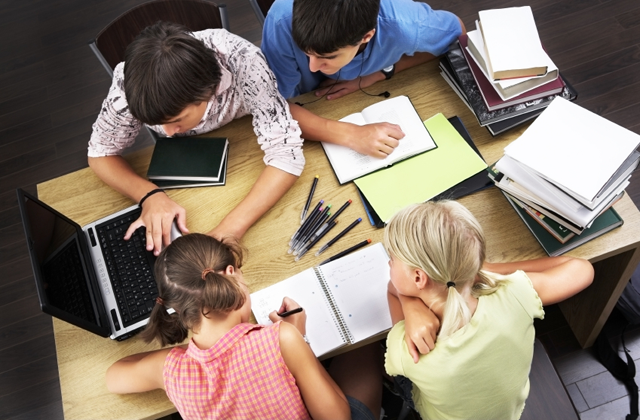 You know how when we are learning how to do something, like drive a car there are times at the beginning when you are overwhelmed with the shear amount of "things" that you are expected to do at one time. Then this miracle of sorts happens. One day you suddenly, realize you are no longer overwhelmed. You are driving and no one has died, the car is staying straight in the lane, and you can even manage to flip to a different radio station without any additional panic or stress. I haven't reached this miracle spot yet this school year. I was there in that "miracle" spot for 7th grade. It was a good feeling. I still haven't not reached that level of confidence with the material, timing and scope. I know it is only week 2, I should calm down. But after living in that sweet spot for so long the level of struggle that I am grappling with daily isn't a good feeling.
The week started off way better. Writing the
post last week
was healing plus having Monday off to sleep didn't do any harm either. The learners worked on finishing their first PBL this week. It is always easier to finish a project than it is to start one...I think it is one of those untold PBL laws. My teaching team decided this summer that we wanted the students to have a chance to go through the process of PBL with a smaller project that had meaning but would not be graded. This way we could find our way and they could "experience" the learning organically. The students spent the week in the halls, on the floor gathered around phones and laptops filming and editing video. Even my slowest learners made progress and learned through the experience. I asked them what they learned at the end of the week and it was like music to my ears: "teamwork, how to work a google doc, planning is important, you need to take your team norms seriously, how to edit a video" the list of things was truly beautiful. It validated all the pain and struggle that I have been experiencing. I know it is going to be worth it.
As a teaching team we have a routine...I love those. We teach 1st period then we debrief the experience in 2nd (our joint off period) with a series of "I like and I wonders." That usually result in us flipping and reorganizing to make the flow better and we take from each other ideas that worked best for us. Then we look at the coming day and week. We try to work out how we want the week to flow and work through the days. We set up our plan for the coming day and volunteer for task to complete during our off periods. It is a tight schedule. And doesn't leave much time for long term planning.
This week we started looking at our next PBL. It was the first one we wrote together...when you do things the first time sometimes they aren't the greatest. I think this PBL fits perfectly into that group of "not great." My BTB and I are in a teaching PLC and volunteered to hash out our problem project hoping for feedback. Well, we left there both feeling sick. It was great feedback...too good really. Like the kind where you are asked questions you haven't ever asked yourself and need to immediately define to move forward. And if we had a 8 hour summer day to sit and hash it out there would be no stress. However, my BTB left the meeting for a quick weekend trip and we both knew that would mean we would have to squeeze in that fixing magic into our tightly scheduled 2nd period meetings or I would have to do it this weekend. Either way...not a good feeling.
This weekend here I sit...working on finding my PBL magic and answering those mega life changing questions. I feel like that new driver trying to keep the car in the lanes. I hope no one dies.